SHORTALL PUBLIC AUCTION & REAL ESTATE – CORDOVA, MD- 10AM
PUBLIC AUCTION
REAL ESTATE & FINAL LIQUIDATION
Shortall Building Supplies & Hardware
Forklifts, Telescopic Boom, Shop Equipment, Lumber,
Building Supplies, New Hardware Store Inventory & More
     SATURDAY, JULY 17, 2021 @ 10:00 AM
Location: 11523 Cordova Road, Cordova, Maryland: Traveling West on Shore Hwy/MD-404 from Denton, Maryland, turn left at the Royal Farms light onto Starr Road/MD-309. Continue 1/10 mile and turn right at Atlantic Tractor onto Cordova Road/MD-309. Proceed for 4.8 miles to auction site on the left. 
Signs will be posted.
FORKLIFTS, TELESCOPIC BOOM & SHOP EQUIPMENT: Clark GPX 50 10,000 lb diesel forklift, Clark CDP 30 6,000 lb diesel forklift, JLG 60HA telescopic boom lift, pallet jack, banding machine w/supplies, Iron Horse 60 gal air compressor, Ingersoll-Rand air compressor, 5hp 28 gal air compressor, Senco 2.5hp air compressor, scaffolding, Crawford work mover.
A LARGE ASSORTMENT OF LUMBER & BUILDING SUPPLIES: PRIMED REDWOOD IN VARIOUS WIDTHS & LENGTHS; 1" X 6" X 16' & 18' PRIMED REDWOOD; 2" X 12" X 16' SPF; 5/8" T&G PLYWOOD; ½" PLYWOOD; OAK PLYWOOD; ½" SHEATHING; FOLDING STAIRWAYS; 36"x 60" WONDER BOARD; ASSORTMENT OF MOLDINGS &TRIMS; SOFFIT; FACIA; 36" X 80" EXTERIOR & DBL DOORS; PATIO DOORS; LARGE ASORTMENT OF NAILS & SCREWS; TYVEX WRAP; BLACK & GALVANIZED PIPE; WOOD SHUTTERS; 2 ROLLS COPPER FLASHING; WINDOW SCREEN; PORCH POSTS; TOILETS;  PLYWOOD CLIPS; SELECTION OF INSULATION & MORE.
BRAND NEW HARDWARE STORE INVENTORY: Porter Cable belt sander, Porter Cable plate jointer, Milwaukee hole saw, Makita reciprocating saw, Hitachi cordless drill, Makita skill saw, air sand blaster, Delta 12" woodworking sidekick, compound miter saw, Dewalt 12" miter saw, Delta frame & trim saw, air nailer, Porta-Nailer, Sure Bonder roof nailer, Makita 4 ½" angle grinder, Makita reciprocating saw, Hitachi 3/8" cordless drill, Dewalt & Diablo saw blades, Wayne sump pumps, Santa Barbara electric bike, gas ventless heater, large roll ¾" manila rope, large assortment of chain & hooks, wing nuts, hex head bolts, staple gun, Minwax wood finishing stains, painting supplies, caulking, electrical wire display, new hand tools, tarps, Stanley hardware, Cool Wave water slide, pry bars, basement jacks, sewage pump, trash cans, QuikCrete grout, air filters, weather stripping, downspouts & trays, 4" alum rain gutter, Thompson's water seal, pickup ladder racks, Swanson tri square, Rubbermaid commercial mop buckets, Werner 25' fiberglass ext ladder, 12' rolling step ladder, Werner 6' & 8' fiberglass ladders, tape measures, leather work apron, dollies, levels, right & left hand drill bits, carriage bolts, peg board hooks, Liquid Wrench, interior & exterior door locks, rebar stakes, contractor trash bags, assorted concrete tools, fuel cans, saw blades, safety goggles, garden sprayers, wood & metal hole saws, grind wheels, hammer drill bits, shovels, rakes, hoes, caution tape, Flotec 42 gal tank, 4' hydrant,  4, 6 & 10 cu/yd wheelbarrows, Nifty wrap, assortment of hoses, work lights, Apex garden hose, caulking guns, assorted light bulbs, pvc fittings, cabinet hardware, wood spindles, angle brackets,  Amflo 3/8" x 50' air hose, sta-dry, and many more new items too numerous to list.
STORE DISPLAYS & FIXTURES, PALLET & DISPLAY SHELVING & OFFICE FURNITURE: Mid West Fastener Display, Fletcher glass cutter, Curtis key machine, key blanks, Kar Products hardware cabinets & contents, bolt display, Steel Works display, paint shaker, tint machine, assortment of ready mixed & tint based paint, Ten sections of 12' pallet shelving, metal display shelving, office desk, Acroprint time clock, lateral file, filing cabinets & more.
Terms: Payment in full on the day of sale with cash, approved check, debit card, or major credit card. 6% Maryland Sales Tax. A 5% clerking fee will be charged on all credit card transactions. No Buyer's Premium. All items being sold "As Is- Where Is" with no expressed or implied warranties. Announcements made by Auctioneer day of sale take precedence over all advertisements.
REAL ESTATE – 1:00 PM: Talbot County Map-Grid Parcel # 0011 0017 0068 – Situated on 34.82 acres+/- of land, and zoned VM (Village Mix), this parcel with improvements was formerly a hardware and building supplies business. There are three large buildings that contain 47,000 sq/ft +/- of combined space under roof. With ample room for expansion, this partially fenced property has great potential. 
Contact our office of visit the web site for more information. Contact Dave Directly For A Private Showing – 302-270-8707.
Real Estate Terms: Purchaser shall pay $50,000 down payment day of sale with cash or certified check made payable to Wilson's Auction Sales, the balance to be paid within 60 days. Purchaser & Seller shall split equally the Maryland State Realty Transfer Tax, the Talbot County Realty Transfer Tax, and the Talbot County Recordation Tax. Purchaser shall pay any and all other settlement costs. If the above terms are not complied with, the down payment shall be forfeited. This property is being sold "as is and where is" with no expressed or implied warranty. Buyers are solely responsible for their own due diligence. The Owner is motivated to sell, and it is their intent to do so, but does reserve the right to accept or reject any and all bids. Announcements made day of sale supersede all advertisements. No Buyer's Premium.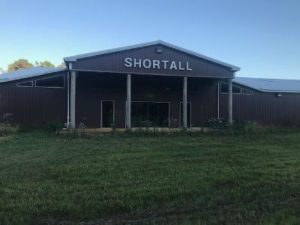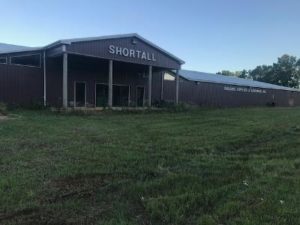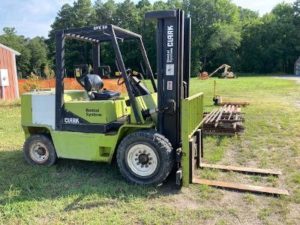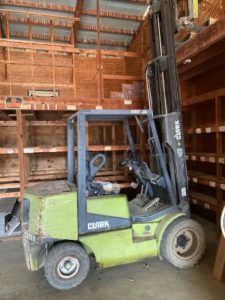 THIS IS THE FINAL AUCTION – EVERYTHING SELLS TO THE BARE WALLS. DON'T MISS THIS AUCTION.
PREVIEW TIMES:  FRIDAY, 7-16-21, 9 AM – 1 PM & SATURDAY, 7-17-21, 8 AM – 10 AM
Food & Refreshments Will Be Served By The Burrsville Ruritan Club.
Wilson's Auction Sales, Inc.
We Don't Talk Service…….We Give It.
Dave Wilson, Auctioneer & Sales Manager
Wade Wilson, Auctioneer & Customer Service Representative
(302) 422-3454     Fax (302) 422-0462     www.wilsonsauction.com
Related Events