DELMARVA OUTDOORS EXPO – 2 Days of Sportsman Auctions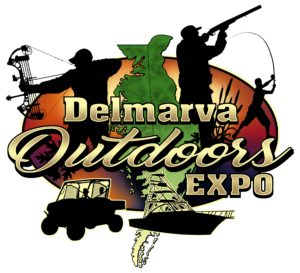 Wilson's Auction is pleased to announce our 4th annual Sportsman's Auction which will be held in conjunction with the Delmarva Outdoors Expo at the Delaware State Fairgrounds, 18500 S. DuPont Hwy., Harrington, DE 19952.
On Friday, April 24th, Firearms & Ammo will be sold starting at 6:00pm.  
On Saturday, April 25th, starting at 11:00am, Lawn & Garden, Boats, RV's, Campers, 4×4's, ATV's, Hunting, Fishing & Archery Equipment & Supplies will be sold.
These Sportsman's Auctions will be highly publicized and well promoted through various media platforms.  With No Buyer's Fee & No Sales Tax to the buyers, you can rest assured they will be bidding that extra percentage on your items.  Contact us to include pictures of your consignments if you would like them featured in our advertising.  We will be accepting items for the sale Thursday, April 23rd from 12:00pm to 6:00pm & Friday, April 24th from 12:00pm to 5:00pm, and also by special appointment.  Please Note:  Firearms will NOT be accepted after 2:00pm on Friday, April 24th.  Please be sure your consignments are auction ready.
We look forward to your participation and the opportunity to serve you.  Please give us a call to make consignment arrangements or if you need more information.  Check out http://delmarvaoutdoorsexpo.com for more info on this exciting regional three day event!
302-422-3454
Email:  wilsonsauction@aol.com
Related Events