DELMARVA OUTDOORS EXPO – 2 Days of Sportsman Auctions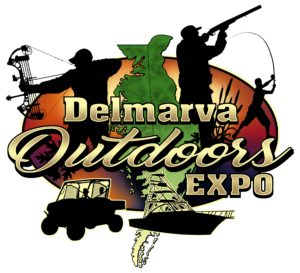 Wilson's Auction is pleased to announce our 3rd annual Sportsman's Auction which will be held in conjunction with the Delmarva Outdoors Expo at the Delaware State Fairgrounds, 18500 S. DuPont Hwy., Harrington, DE 19952.
On Friday, April 26th, Firearms, Ammo & Low Digit Surf Tags will be sold starting at 7:00pm.  
Rossi .38, Rossi .357, MKA 1919 Match Pro 12 ga., Keystone Arms, 12 ga., CVA .50 Hawken black powder, Mossberg Model 351K .22, Mossberg Model 190K-A 16 ga., LC Smith 12 ga. double barrel, Savage Model 3 .22, Winchester Model 60 .22, Savage Model 3 .22, H & R Topper Model 158 12 ga., Remington The Targetmaster model 510 .22, Tanner & Hanover black powder, H & R Model 349 Gamester 12 ga., Mauser Model Argentino 1909 rifle, Dixie Gun Works black powder, Remington Rolling Block, Remington Model 1100 16 ga., New England Firearms Pardner 20 ga., Springfield Model 187 .22, Ithica 20 ga., Weatherby Regency 12 ga. o/u, Savage Model 114 .270 w/Redfield Tracker scope, Thompson .50 black powder camo w/Simmons scope, Lanber Armas 12 ga.o/u, Pietro Beretta Silver Pigeon 12 ga., Remington Model 1100 16 ga., Mossberg Silver Reserve 410 ga. o/u, Mossberg Silver Reserve 20 & 28 ga. o/u, Browning B-80 12 ga., Marlin Model 20N .22, Browning Citori special USA model 28 ga. o/u, Heritage Mfg. Rough Rider .22 6 shot, Hawes Firearms Co. .36 black powder revolver, Bounty Hunter EAA Germany .357 6 shot, Derringer Excam Model TA .38, CA. DE Armas Garantizadas .38 6 shot, black powder rifles & pistols, Remington 12 & 20 ga. barrels, crossbow w/scope, Gamo .177 air,  Remington 1100 LT-20, Armalite M15A2 .223, Ithica Model 37 16ga., Remington Model 58 Sportsman 16 ga., Mauser Benchrest 25-06, HK USP 40 compact, Browning A5 Light 12, SKB 600 12 ga. o/u, SKB 600 20 ga. o/u, Mossberg 500 12 ga., CZ 527 American .204 Ruger, CZ 527 American .222 Remington, Stevens/Savage Arms 94C 410 ga., Remington 1100 LT 20, Walther Creed 9mm, Taurus M44 .44 MAG, Sig Sauer P250 9mm, Winchester M94 32Win., Taurus M650 ..357, Remington XP100 221 Fireball, Trailblazer Lifecard .22 folding, Maverick 88 by Mossberg 12 ga., Several H&R Ultra Slug 20 ga. & 12 ga. w/scopes, S&W .38 Special Suffolk County Police Dept., NY, Franchi Falconet 12 ga. o/u, Remington 11-87 Premier Skeet 12 ga., Winchester Model 37 12 ga., Winchester Model 37A 12 ga., Rock Island Armory M1911-A1 .45, .223, 9mm, 12 ga., 7.62×39 WAP ammo, asst. high cap magazines & ammo and much more not listed!
LOW DIGIT SURF TAGS: #385 & 470.
On Saturday, April 27th, starting at 11:00am, Lawn & Garden, Boats, Go Kart, RV's, Campers, 4×4's, ATV's, Hunting, Fishing & Archery Equipment & Supplies will be sold.
Mowers, Boats, Go Kart, Hunting, Fishing & Archery Equipment & Supplies:   JD Ztrak Z540M like new, JD L110 w/42″, JD Z930M w/60″, BobCat zero turn, Scag Turf Tiger w/61″ Advantage w/60″, Husqvarna RZ5424, go kart autographed by Richard, Kyle & Austin Petty, '97 Bayliner w/90hp Force, Canada decoys & shells, Snow decoys w/socks, kites, poles, fliers & flags, duck decoys & mojos, Coleman 9×9 tent w/storm fly, large flock of carved decoys by C. Jobes,  R. Rosciszewski, R. Gurley, B. Nelson, S. Morgan, C. Marshall, Wildfowler Decoys, B. Harrison and more.
These Sportsman's Auctions will be highly publicized and well promoted through various media platforms.  With No Buyer's Fee & No Sales Tax to the buyers, you can rest assured they will be bidding that extra percentage on your items.  Contact us to include pictures of your consignments if you would like them featured in our advertising.  We will be accepting items for the sale Thursday, April 25th from 12:00pm to 6:00pm & Friday, April 26th from 12:00pm to 6:00pm, and also by special appointment.  Please Note:  Firearms will NOT be accepted after 4:00pm on Friday, April 26th.  Please be sure your consignments are auction ready.
We look forward to your participation and the opportunity to serve you.  Please give us a call to make consignment arrangements or if you need more information.  Check out delmarvaoutdoorsexpo.com for more info on this exciting regional three day event!
302-422-3454
Email:  wilsonsauction@aol.com
Related Events